Who wants to be an entrepreneur? That's a million-dollar question (literally), and everyone's excited now about the prospect of establishing their separate business—the benefits of having a self-owned company appeal to our younger generation. Statistics show over 80% of millennials report being happier with owning a company instead of working for another organization. Similarly, more than 80% of the Indian workforce wants to become financially independent and economically self-sufficient. So, why doesn't everyone become successful in the business industry? Well, it isn't easy coming up with business ideas that work. Hence, we'll discuss some quirky concepts that are bound to succeed today.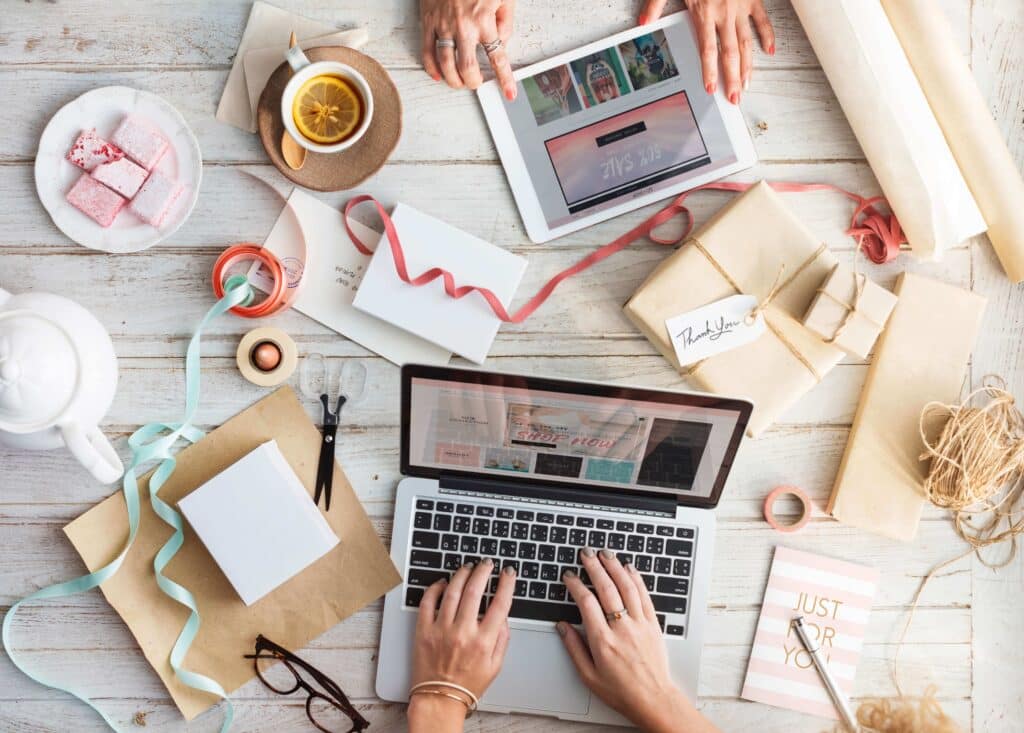 Out-of-the-box business ideas for 2022
How many business ideas fail? Gosh, the statistics seem horrible about this query! Experts estimated only 25% of business concepts survive for fifteen years. One-fifth of them collapse in just two years after inception. Newfound companies have more competition since there probably are hundreds of organizations already providing the same service/product to customers. So, what should entrepreneurs do when traditional business ideas don't work anymore in the 21st century? Well, you can try some of the quirky, unusual, and out-of-the-box concepts we'll describe here. All you need is to bolster your creative nature and improve your innovative qualities. And an online MBA degree can help make these ideas work.
Do you need an MBA to start a business? No, many startups were founded by individuals who didn't finish college. But do you need an MBA to start a business successfully? Yes, numbers indicate that 85% of self-owned companies established by MBA graduates were operational after three years. Hence, we suggest you utilize distance learning opportunities to finish grad school. Now, you can get an MBA online to hone your business expertise. In just two years, you'll become familiar with the stuff needed to run a successful business. Then you can come up with other unusual business ideas! Here, we will talk about some out-of-the-box entrepreneurship opportunities that may make you a self-employed Australian:
1. Cat cafes
Let's begin with the idea that's quirky and kawaii simultaneously. Cat cafés! We love these animals and want to spend more time with them. However, it can be difficult to keep cats in your house and take care of them constantly. So, cat-lovers can interact with cats now at cat cafés while sipping delicious coffee. Some establishments are working in Japan and the United States. We want to call this a perfect business idea for cat-lovers in the country.
2. Hospital for dolls
Until Chucky and Annabelle have profitable franchises, dolls can never become obsolete! Dolls are prone to damage by children today, and parents can sometimes pay handsomely to restore them. And restoring toys/dolls is pure ASMR, similar to Toy Story 2, where Woody gets a fixing. If a doll's been in the family for generations, you can make some hefty profits by founding a "doll hospital." Interestingly, the first of these hospitals was established in Lisbon (1830).
3. Mannequins for sale
Where do you think retail stores get all these mannequins from? Now, you can supply them made-up human beings by offering mannequins for rent/sale as a side-gig. A mannequin-themed idea doesn't seem weird when we learn that Mannequin Madness won an award for recycling mannequins. Also, you can sell mannequin body parts needed by shopkeepers who have damaged a figure. Then we also have potential customers who buy tailor's dummies merely as a pastime.
4. Big Mouth Billy Bass
Remember those scenes from The Sopranos where Tony was afraid of a moving-singing latex rubber fish? This hilarious invention was famous in the 2000s. Who doesn't like buying a creature that sings "Take Me To The River" with its weird mouth? It's even reported that Queen Elizabeth possessed one, and even President Bush hung this device in the Oval Office. You can create fish-on-a-plaque devices too. These gadgets are called purpose cows and stand out from the crowd of similar amusing products.
5. Walk people's canines
Some 40% of Australian households own one dog at least. So, you may establish a dog-sitting and dog-walking business. You must be good with creatures and also a people person. The company's excellent customer service will convince people to put their dogs in your custody for a while. Also, this business will attract more local customers. Thus, taking care of four-legged beings can become a profitable project.
6. Lice removals
Lice living on your child's head? It's every parent's nightmare! We have companies such as Lice Place and Lice Squad that remove these insets from your child's hair and clean their head. These companies offer in-home and in-store removals while also selling their services to schools and daycare centers. With one-third of our country's primary school children being possible suspects for lice, this startup's bound to succeed. You have to market your services via digital platforms.
7. Wedding officiants
It's almost become a cliché in every modern show where a person becomes an ordained minister via online portals to perform weddings. However, this trope has the potential to make your organization profitable as well. We have online churches where you can get ordained and then make money by officiating marriages, reconfirming people's vows, or speaking at funerals. Performing one wedding can make up for the money you'll spend to get yourself ordained.
8. Stress sensors
Remember that meme about a device that could turn your stress into electricity? So, the second picture shows a person generating massive amounts of electricity. Well, an Irish startup did make a device that could sense stress. But instead of creating current, it helps you relax. Studies have shown that 13% of Australians suffer from distress. These biosensors can help customers calm down and regulate their emotions. You can create similar devices for people with mental health issues.
9. Cuddle people
It may sound quirky, but that's the purpose of this whole article! Some customers want cuddlers who can embrace them affectionately. Feeling the human touch has almost become a luxury in today's COVID-infected world. Experts believe people are inadvertently tempted by "touch therapy," A therapist treats people by patting/caressing them kindly. On the other hand, some folks want to be hugged by someone, and they will pay for professional cuddling.
10. Cow rentals
Some farmers started to rent their cows in Switzerland. This quirky concept has become famous in today's business industry. Tourists who crave the delight of an alpine lifestyle and wish to experience an urban detour can rent these animals and breed them temporarily. Your customers pay to become a part of European farmers' lifestyles temporarily! Now, some weirder concepts are letting tourists rent half a cow. Let's see which idea your crazy brain comes up with now.
11. Start a jail
This may sound sexual. However, some folks want to spend time in prison and know how it feels. So, you can create an imaginary prison where people are "locked up" for a usual price and treated like inmates by the staff. You can make this fun by incorporating role-play. This bizarre concept can make your organization immensely profitable if you have replicated an Australian jail for your excited customers.
12. Adult daycare centers
Yes, this concept has the potential to become successful in the future. Even today, many adults who require particular attention contact healthcare institutions that specialize in catering to their needs. So, just as poorhouses developed into nursing homes, these institutions may become daycare centers for adults one day. In Australia, you will find several establishments that excel at serving adults. They offer social, medical, and nutritional services to adults while tending to their day-to-day needs.
Conclusion
Youngsters like the prospects of becoming entrepreneurs and then controlling their income sources. Studies show that 1 in 6 Australians intend to start a company. Surveys from 2019 indicate that 1.8 million of our countrymen were actively engaged in entrepreneurial endeavors. But most startups are a failure! That's why you need some quirky and weird business concepts to become successful as an entrepreneur. So, which unusual idea seems the best? You can also come up with crazy ideas and become wealthy with your weirdness. Just make sure that your ideas appeal to your target audiences.