Have you ever thought about why flowers make a good gift? What makes them special, and why does it strengthen your friendship bonds?
Well, the reason is- flowers are eternal and unparallel! Nothing could ever compete with the elegance and beauty of fresh-cut blooms from local growers.
Especially due to the divine charm of different flower arrangements and colors, people love to receive them as it looks like the most adorable gesture that can make anyone happy!
So, when you think words are not enough to express love, gratitude, and appreciation for your friends, flowers are here to help you speak your heart out.
That's the reason today I have highlighted some primary reasons that help you understand why flowers are the most dazzling gifts for your friends and how they deepen your connection with your favorite person.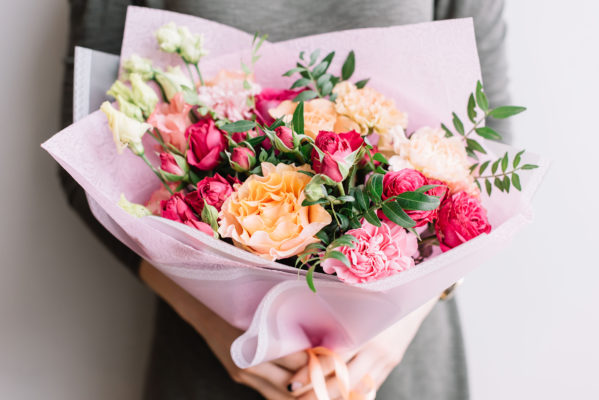 Make them feel less stressed out and burdened:
According to a recent analysis, a beautiful and aromatic bouquet can make them feel less stressed and burdened in their hectic everyday routine.
Especially if your friends are overworking this weekend and spending extra hours at work, they need something to soothe their nerves and get a sentimental vibe from their close ones. That's why sending custom flower arrangements exactly according to their preferences would be an awesome gift to cherish their heart.
Whether you send dozens of red roses, a single stem, or a bunch of lilies, you can always count on online florists to make a perfect arrangement that makes their day and brings a peaceful smile.
Express your care & concerns most heartily:
If you want to express your respect, references, and gratitude for your friends, you can find a beautiful bouquet as a gift for your favorite person.
While sending flowers to your dear ones, including a small love note that delivers your heartfelt concerns. The letter should have touchy and sentimental words that properly convey your feelings to the loved ones.
Your lovely bouquet and love note will tell your dear ones how much you adore this friendship. To convey your desires and express love, red and yellow roses are the perfect combination because yellow symbolizes friendship, and red denotes love and excitement.
If you are wondering what the perfect choice could be, let's look at the flower bouquet. This funky arrangement includes yellow, orange, and red flowers with green fillers. This is one of the ideal arrangements for expressing your thoughts and desires to your friends. 
Friends often experience ups and downs in their friendships over minor things. Say 'sorry' with flowers after a heated argument: sometimes you experience many happy moments together, and sometimes you must go through a sad phase.
However, when you are experiencing a little difficulty or have heated arguments over a difference of opinion with friends, all you can do is send colorful flowers that make things go normal like before. This beautiful act of kindness will surely melt their heart and make them smile charmingly.
This is one of the best ways to say 'sorry' and save your valuable relationship with them. Because there could be no better way than realizing your mistake with a delightful bouquet, especially when you pair it up with a box of chocolates or different add-ons; it would further break the ice for both of you.
Flowers can brighten up events:
I like one thing about flowers; they are suitable for all occasions and events. From saying 'happy anniversary' to 'get well soon, and 'happy birthday, flowers are the most desirable item one can give to their friends.
These are not just appropriate for friends but can be equally suitable for family members and your partners. Especially when you want to congratulate your friends on their promotion or graduation ceremony, flowers are the best gift that conveys your sentiments without saying a word.
For instance, when you forget to buy something for friends on their special day, you can even order last minute flower delivery in Canberra that provides same-day flowers without burdening your pocket. This helps you surprise your friends with unexpected bouquets that cherish their hearts like nothing else.
Make them feel surprised on random days:
If you live miles apart from your friends but want to convey your true feelings through flowers, you can surprise them with beautiful bouquets on random days.
Everything is manageable under one roof, from selecting a perfect bouquet to customizing it according to your requirement. Your online florists can manage things before you even think! Don't worry; you can choose online flower delivery in Canberra, where professional people are here to take care of everything.
If you want to surprise them on random days, add your favorite bouquet to the cart and let them feel special and adored every moment.
Affordable gift according to your budget:
Do you think there is something more inexpensive than flowers in the market? When giving an affordable gift to your dear ones, flowers are one of the best choices.
You can findHundredslower delivery services in Canberra that offer dnts and special offers that best suit your budget. So, if you want to get the true value for money, flowers are the most worth-considering choice.
Conclusion:
So, are you ready to brighten your friend's day with a vibrant bouquet?
If yes, then head to the website and check custom flower arrangements that may surprise your friends and help you strengthen your connection because the services provide sought-after bouquets that help convey your feelings that couldn't be expressed in words!