Smartphones that cost $1,000 and more have quickly become commonplace in the market, and those steep prices can quickly induce a headache for anyone on a budget. Believe it or not, there are plenty of great, inexpensive smartphones out there that you may wish to consider, so we've decided to round up the best Android phones under $200. Our favorite is the Moto G Fast if you need a new handset but only have $200. Today, we're talking about it and seven other phones that bring tremendous value to the low-end space.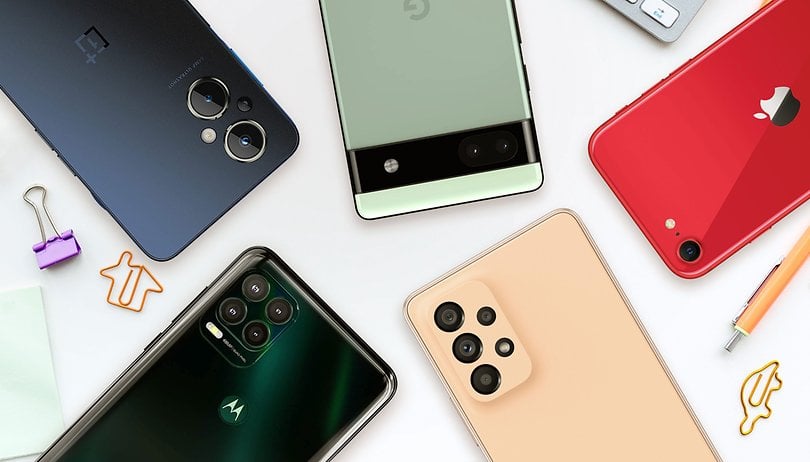 Best Overall Android Phone Under $200: Moto G Fast
The Moto G Fast hits the very top of our $200 budget, and all things considered, it's the best phone you can buy when looking at Android devices this cheap.
G Fast's hardware is built far better than you'd expect for a phone. It feels substance when held, doesn't rattle or creak, and all physical buttons feel very clicky. The 6.4-inch LCD is also good, giving you a large canvas with minimal bezels, great colors, and good viewing angles. The HD+ resolution means that things aren't quite as sharp as you may like, but all things considered, it's a fine screen.
You get three cameras on the back, including a 16MP primary camera, 8MP ultra-wide camera, and 2MP macro camera. That 16MP sensor takes surprisingly detailed and vibrant shots, and while the quality dips with the other sensors, it's still a lot of fun to have them for expanded shooting possibilities. Battery life is another strong point, with the 4,000 mAh battery allowing for up to two days of use for some folks. Thankfully, it also charges via USB-C.
Making all of this even better is the Moto G Fast's software, which is excellent. The user interface is reminiscent of what you'd find on a Google Pixel, with Motorola making thoughtful changes that only elevate the experience. Moto Display continues to be the best Always-On Display on any Android phone. In addition, Moto Actions allows you to chop the telephone to enable the flashlight and twist it to open the camera app. Only being promised one software update is less than ideal, but at the very least, you can look forward to Android 11 later. The cherry on top of Moto G Fast is that it works with all carriers in the United States, so whether you rely on AT&T, Sprint, T-Mobile, or Verizon, you can buy the phone and use it without a hitch.