Linksys has been making routers for years and is known as one of the leading companies providing reliable hardware with solid features. Linksys has continued innovating with its Velop series and moved into Wi-Fi 6 for modern devices. The MAX-STREAM MR7350 is the best Linksys router for most people, with sufficient speed and mesh capabilities baked in, but there are other options as well. We researched for you and compiled a list of some of the most dependable models on the market.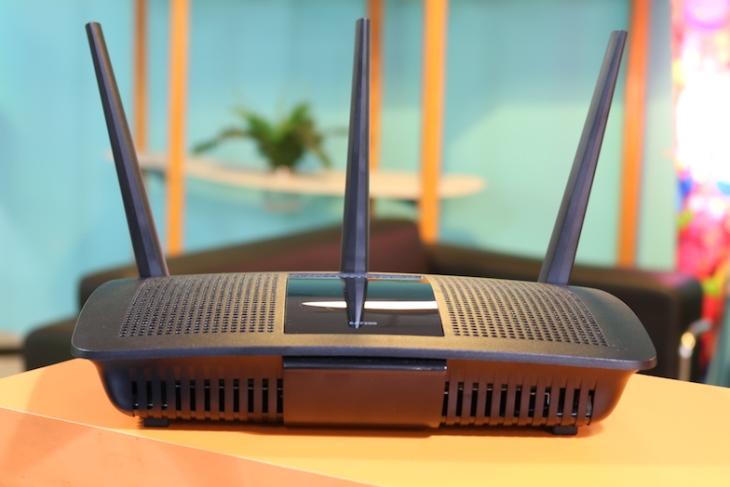 Best Overall: MAX-STREAM MR7350
The Linksys MAX-STREAM MR7350 router is an affordable Wi-Fi 6 router with mesh capabilities. The dual-band connection can deliver wireless speeds of AX1800 with 1,201Mbps at 5GHz and 574 at 2.4GHz. Like all Wi-Fi 6 routers, it is backward compatible with 802.11ac/n/g/b/a and has four gigabit Ethernet ports so that you can connect your entire network. The MR7350 is mesh capable and works with more MR7350 routers, the higher-end MR9600, and the Linksys Velop lines. You don't need to replace your router if you need to add more coverage to your home.
This router has an understated design with matte black housing with venting on the top. Dual swiveling antennas are attached at the back next to the Ethernet ports and a USB 3.0 port for storage devices. This isn't the cheapest router, but with Wi-Fi 6 and mesh capabilities, it should last for quite a while.
Pros:
Four Ethernet ports
Mesh capable with Velop
WPA3 security
Wi-Fi 6 capable
Cons:
AX1800
Only dual-band
Expensive
Best Overall
MAX-STREAM MR7350
Traditional design with mesh capabilities
The MR7350 has excellent features for most people, with wired connections and Wi-Fi 6 compatibility.
Best Value: MAX-STREAM MR6350
The MAX-STREAM MR6350 is a solid value with AC1300 speeds and four Ethernet ports on the back. This wireless Wi-Fi 5 speed breaks down to 867Mbps at 5GHz and 400Mbps at 2.4GHz. The router's design does feel a little dated, but it's subtle enough not to stand out if you want to leave it out in the open.
Remember that this router only covers up to 1,200 square feet so that it won't work well for large homes. You may also run into issues if you have brick walls or multiple stories. Luckily, this router is compatible with mesh expansion, so if you need more coverage, you can add any Linksys router with Intelligent Mesh Technology. This should be a good option if you're looking for something basic to get you online and aren't too worried about top speeds. You should even stream a 4K video without issue if your internet connection can support it.