ColourPop Rum Runner Blush Stix ($8.00 for 0.33 oz.) is a medium coral with moderate, warm undertones between pink and orange and a dewy sheen. It had semi-sheer, buildable pigmentation with a smooth, balmy consistency that had a medium slip and was applied best with a fingertip or a stippling brush. The formula worked well on bare skin, layered over base products, and blended out well (though I didn't do a great job in the initial swatch photo but confirmed when I tested that it was my fault!). This shade stayed on well for eight hours before fading a bit.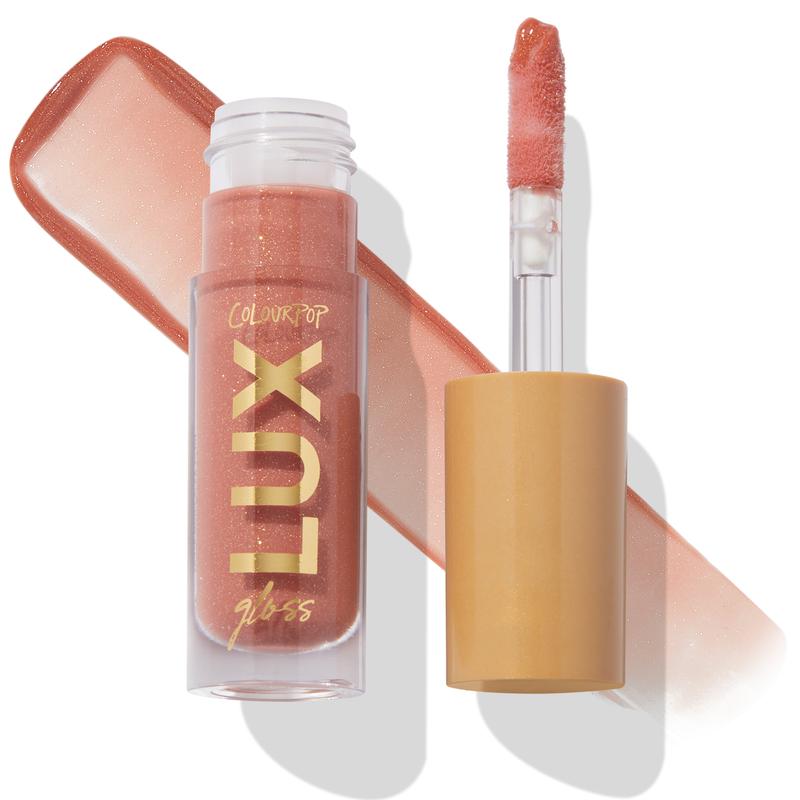 FURTHER READING:
Formula Overview
for details on general performance and characteristics (like the scent).
Salt New York Coral

(P, $16.00) is warmer (95% similar).

Kaja Bossy (03)

(P) is lighter (95% equal).

Patrick Ta Do We Know Her (Crème)

(PiP) is softer and warmer (95% similar).

ILIA All of Me

(P, $34.00) is lighter, warmer (90% identical).

Salt New York Spice

(P, $16.00) is less shimmery, darker, and warmer (90% similar).

Tom Ford Beauty Megeve (Blush)

(LE) is lighter and warmer (90% identical).

Tom Ford Beauty Exotic Flora (Bottom)

(LE) is more shimmery, darker, and less glossy (90% similar).

Chanel Fleurs de Printemps (Blush)

(LE) is moimmery and darker (90% similar).

ColourPop Rumours

(P, $7.00) are shimmery, darker, and warmer (85% identical).

ILIA Cheek to Cheek

(P, $34.00) is lighter and warmer (85% equal).
Formula Overview
$8.00/0.33 oz. – $24.24 Per Ounce
The formula should "blend effortlessly" with a "natural, skin-like finish" that can be layered or applied on bare skin. The brand recommends applying directly from the tube for heavier coverage and using a brush to pick up the product for less coverage. However, the range "easily builds color to your heart's desire." They dry down to a semi-set finish–lightly dewy, definitely "natural, skin-like" in appearance, but not overly tacky or wet-looking. I haven't found that they migrate or move around much, so the formula is still longer-wearing at seven to nine hours with minimal movement. They have applied well and worn well over the foundation thus far, too. They are not transfer-proof but are transfer-resistant; they won't smear around with an accidental touch but aren't fully locked down.
I would describe the formula as buildable from semi-sheer to medium with semi-opaque coverage possible. The pigmentation varied a bit from shade to shade, but most shades were semi-opaque to fully opaque when applied directly from the tube in one "swipe" motion, though I think mimicking this on cheeks isn't quite as quickly done as compared to my arm. I preferred picking up the product on my fingertip, patting it on the apple of my cheek and diffusing upward and outward, then using a clean fingertip to diffuse and soften the edges as needed. I appreciated that even the deeper hues didn't seem to "sink" into my pores and were as easy to apply and blend out as very light, more my skin-but-better (literally, my skin!) hues. Still, there's enough slip in the procedure that it starts to sheer out noticeably even when applied more heavily.