Do you have crooked, discolored, cracked, or misshapen teeth? Are dental veneers the best solution to correct your teeth' imperfections? This procedure lasts for many years, depending on the type you choose. Every patient is different, and hence the longevity of their smiles varies from one patient to another, depending on their chosen style, their dental condition, and how well they take care of their teeth.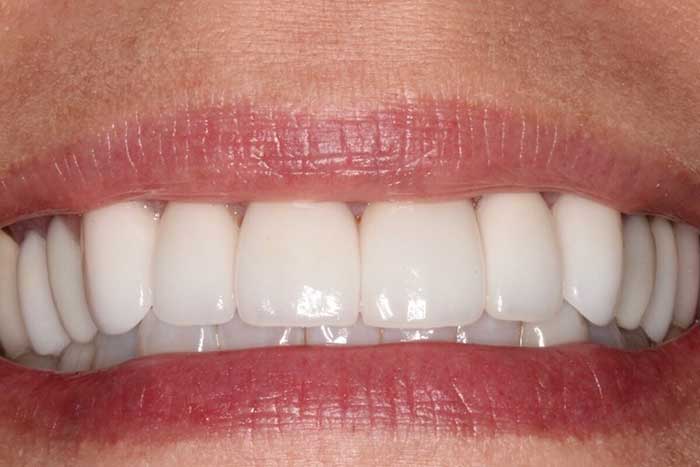 This procedure involves the placement of porcelain or composite resin on the front surface of the teeth. It makes our teeth look appealing and attractive. They can be custom-made or pre-designed. If you prefer undergoing non-permanent treatment, you can go for temporary veneers as the best option for you. This procedure is ideal for those looking to get a cosmetic dental makeover of their smile. It is widely used by celebrities who want to improve their image on camera. This cosmetic dental treatment is suitable for both children and adults.
When Do You Require Dental Veneers?
This treatment can be the best cosmetic dentistry option to change the appearance of your tooth as the best alternative to dental implants and crowns. It is a cosmetic dental treatment that focuses on improving aesthetic appearance. In addition, these thin shells are the best and most affordable way to conceal stained and discolored teeth.
The dentist removes a thin enamel layer in this procedure to create a thin shell over the tooth. Then, the adhesive material bonds the veneer to the teeth. You can choose any of these thin shells based on the shade of your natural teeth.
Whether you want to fix gaps between your teeth, correct misalignment, have a minor chip or crack in your tooth, or have stained or discolored teeth, the veneers can help you correct all these tooth imperfections without going out of your pocket. This procedure is a superb choice as it eliminates the need to undergo orthodontic treatment to correct the misalignment of your teeth. Instead, consult an experienced dentist to enjoy the best medicine.
care of these thin shells at home

to increase the lifespan of this treatment.

It would help to brush your teeth properly and regularly using a soft-bristled toothbrush. Then, you can ask your dentist for the best recommendations.
It is essential to maintain proper oral hygiene. It not only keeps your mouth

healthy but also helps in maintaining

your veneers in excellent condition.
Keeping your teeth healthy also prevents them from getting gum

disease, as it can cause

inflammation and impact the look of your teeth.
Regularly visit

the dentist

to check if your treatment is going well.
You must not grind or clench your teeth as it can

cause damage

to your teeth. If you have this habit, stop it right away.
Avoid chewing hard

foods

as they may damage your teeth at a certain point.
Avoid stain-causing foods and drinks as they can cause changing the color of the teeth.

effectively restore your beautiful

smile but take good care of them.