If you happen to be a true sports fanatic at heart, then you might be considering the different ways you can grow this to make the experience more worthwhile and rewarding. Making money from sports doesn't always mean going through various betting lines, odds, and NFL picks to place bets all day. There are other options you can look into to turn your enthusiasm and sports knowledge into real money.
Starts A Sports Blog
Starting a sports blog is one of the simplest options, especially if you're obsessed with sports and have a thorough knowledge of it. Most sports have a very passionate and loyal fanbase. Therefore, you're guaranteed an audience the moment you start.
You can start creating an easy-to-use blogging platform that will offer you a template you can customize. If you know a lot about web design, then you also have the option to create a website of your own.
To support your blog, be present on social media so you can promote your content, and if you're able to get enough traffic, you can get advertisers to pay you so they can advertise their products or features on your platform. It's a lucrative way to earn an extra income, and if you're willing to go the extra mile, you can even start vlogging on a video streaming website.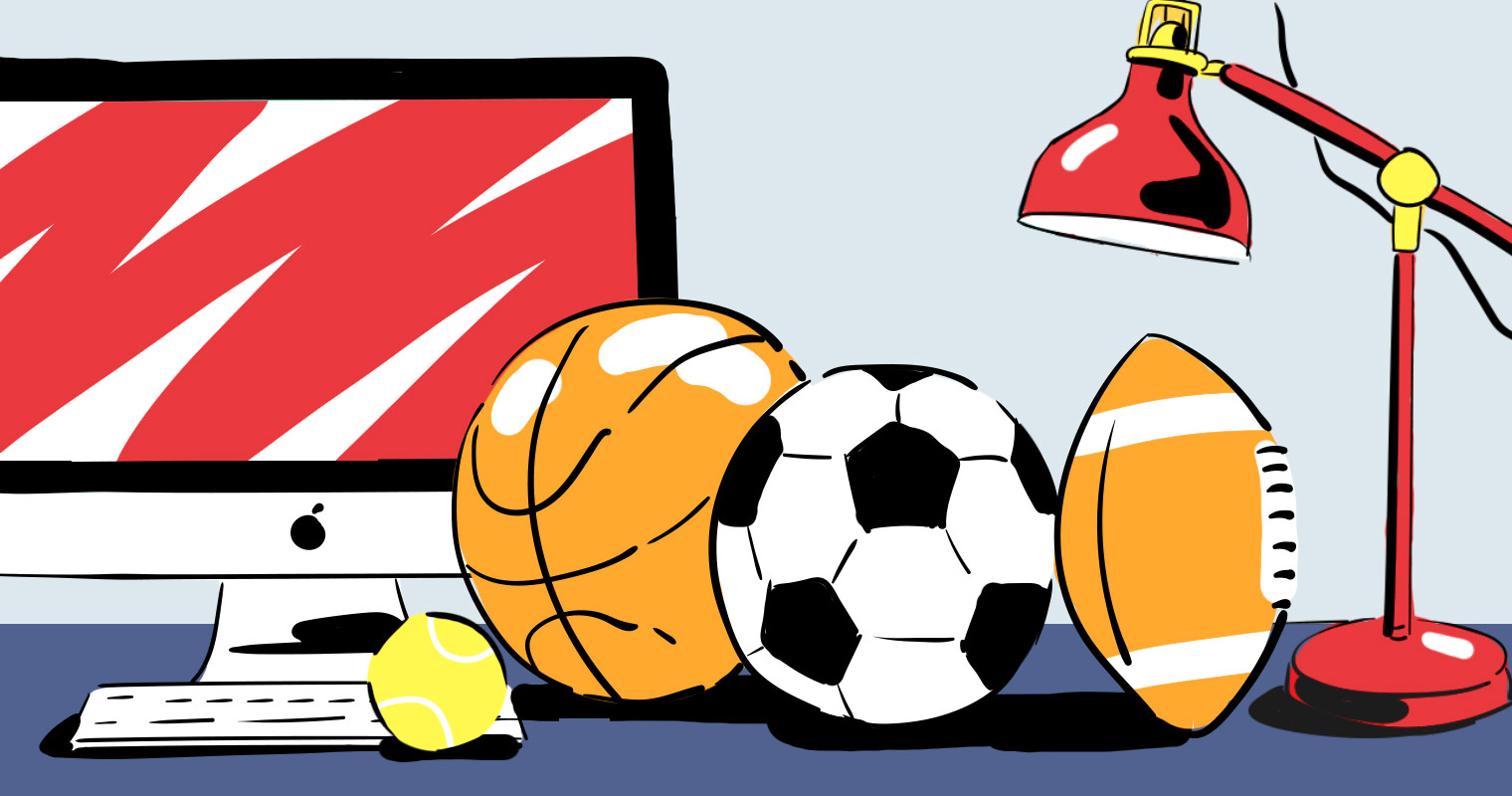 Sports Betting
If you can spare a coin or two, you can consider sports betting. Though it may pose many risks, there's potential to generate significant returns from successful bets if you know what you're doing.
For a more convenient experience, you can start by placing your bets online since the internet hosts several online sportsbooks you can register with to gamble legally. You can also visit select locations to place your bets there. Such sites include land-based casinos and other betting venues such as horse racing tracks.
Since you're already exploring different ways to make money from your hobby, you have a lot of sports knowledge and intuition to use. So, it's very likely that starting this journey for you won't be as confusing and overwhelming, especially with the data revolution that makes it easy for you to make precise betting decisions.
It's also worth noting that this would be an excellent time to research the minimum earnings so you can file your taxes because the IRS may need you to submit your gambling winnings.
Indulge In Fantasy Sports
Another option to make money is to play fantasy sports. Here, you'll find highly lucrative prize pools ready to be snatched by winners. With Fantasy Baseball and Fantasy Football, there's already an existing audience of players ready and willing to pay large buy-ins for those highly competitive leagues.
If you happen to make a success of this, consider joining a league that has a significant buy-in so your potential winnings can be even larger.
Sell Sports Memorabilia
Opt to sell sports memorabilia to various buyers and collectors. Such items include memorabilia, photographs, gear, jerseys, and more. There's an already existing market of sports collectors ready and willing to pay an arm and a leg for particular items.
If you happen to be a big sports fan and have specific memorabilia associated with a significant moment or legendary player, you can also sell these. These include jerseys worn during memorable games or ticket stubs to legendary events.
Opt For Sports Photography
If photography is a passion for you, then that's another way you can make a lot of money. There's a massive market for sports photography ranging from professional sports and minor leagues to college teams and high school sports.
Shooting photography for sports is a skill requiring you to capture fast marks using high-quality still images. However, this skill can be sharpened with enough practice, and you can make an honest living from such an art.