Intel is officially launching its 11th Gen Intel Core S-series desktop processor (codenamed "Rocket Lake-S") worldwide today. But unless you've been living under a rock or something, you will probably know some units of these processors have already been sold at retail, purchased, and reviewed "extensively" before the date of the sale. Do I think all these reviews put Rocket Lake in the best light? Well, no," Intel's Marcus Kennedy tells Financial Express Online.
Because, as Kennedy puts it, "it's not standardized configuration and not really how people will be using it. Anything you have read before this article comes out on March 16 isn't going to be showcasing the best of Rocket Lake. When the product comes out, and people play with the enhanced BIOS and all the updates, the right chipsets, and the right motherboards, the truth of the product will come out, and we think that this is a really exciting product."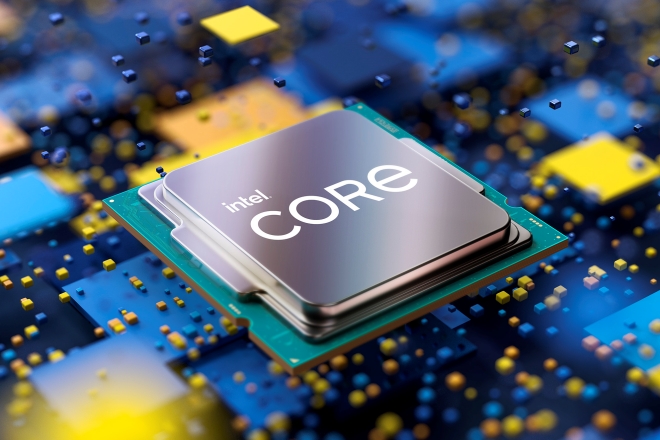 Rocket Lake represents Intel's first "new desktop architecture" in about five years. The codename of this core architecture is Cypress Cove. By re-building two different backported technologies, the Sunny Cove core from (10nm) Ice Lake and Xe graphics from (10nm) Tiger Lake on 14nm, Kennedy says Intel has hit the "sweet spot," bringing up to 19 percent gen-over-gen instructions, per cycle (IPC) improvement for the highest frequency cores and up to 50 percent better-integrated graphics performance. The flagship processor in the lineup, the Intel Core i9-11900K (8 core, 16-thread), can reach speeds up to 5.3GHz with Intel Thermal Velocity Boost.
Marcus Kennedy: With the previous architecture and our world-class engineers, we could stay ahead of the pack and continue to bring generation-over-generation enhancements that led the industry. It took five years that we didn't need to change our architecture to continue delivering the improvements (with our tick-tock) that gamers wanted in this space. Now that we have a new architecture that gives that step function performance in addition to the Xe integrated graphics (just released earlier this year), we felt that now was the time to make that next leap, to continue onto the next performance step function.
Marcus Kennedy: Competition is always good. It is good for the market, but more than anything, it is good for us. We, as a company do better when we have better competition. Better competition makes us more focused. We are a competitive company, so it does play a part. That said, our main focus always comes back to our customers. No matter who is playing in what market, no matter what competitors decide to do, we stay focused on delivering for the gamers and creators and the rest of our community what we know they want. And what they want is performance. They want world-class performance all the time; they want great price-perf ratio, they want the ability to overclock, they want the ability to squeeze out as much performance as they possibly can.
 Marcus Kennedy: It lets us take advantage of the great new IP performance while maintaining the same manufacturing efficiency that we have gained since we have been on 14 nanometers for a while. It's a nice sweet spot of new core and graphics IP, plus taking advantage of the high frequencies we have been able to tune in on the 14-nanometer process. So, what you end up with is a part that canequencies up to 5.3GHz with new integrated graphics, and we are alscan also in in advanced AI features. Beyond the IPC and integrated graphics improvements, this brings PCIe Gen 4.0 to the desktops market (up to 20 CPU PCIe Gen 4 Lanes). It has up to DDR4-3200 support. There is new enhanced media 10-bit AV1, 12-bit HEVC, and enhanced display with integrated HDMI 2.0 and HBR3. Then, there are, all the upgraded connectivity options like Wi-Fi 6E and Thunderbolt 4.