Anton D. Nagy contributed to the comparison of the Samsung Galaxy S21+ vs. the OnePlus 9 Pro.
View Samsung Galaxy S21+ on Amazon
View the OnePlus 9 Pro on Amazon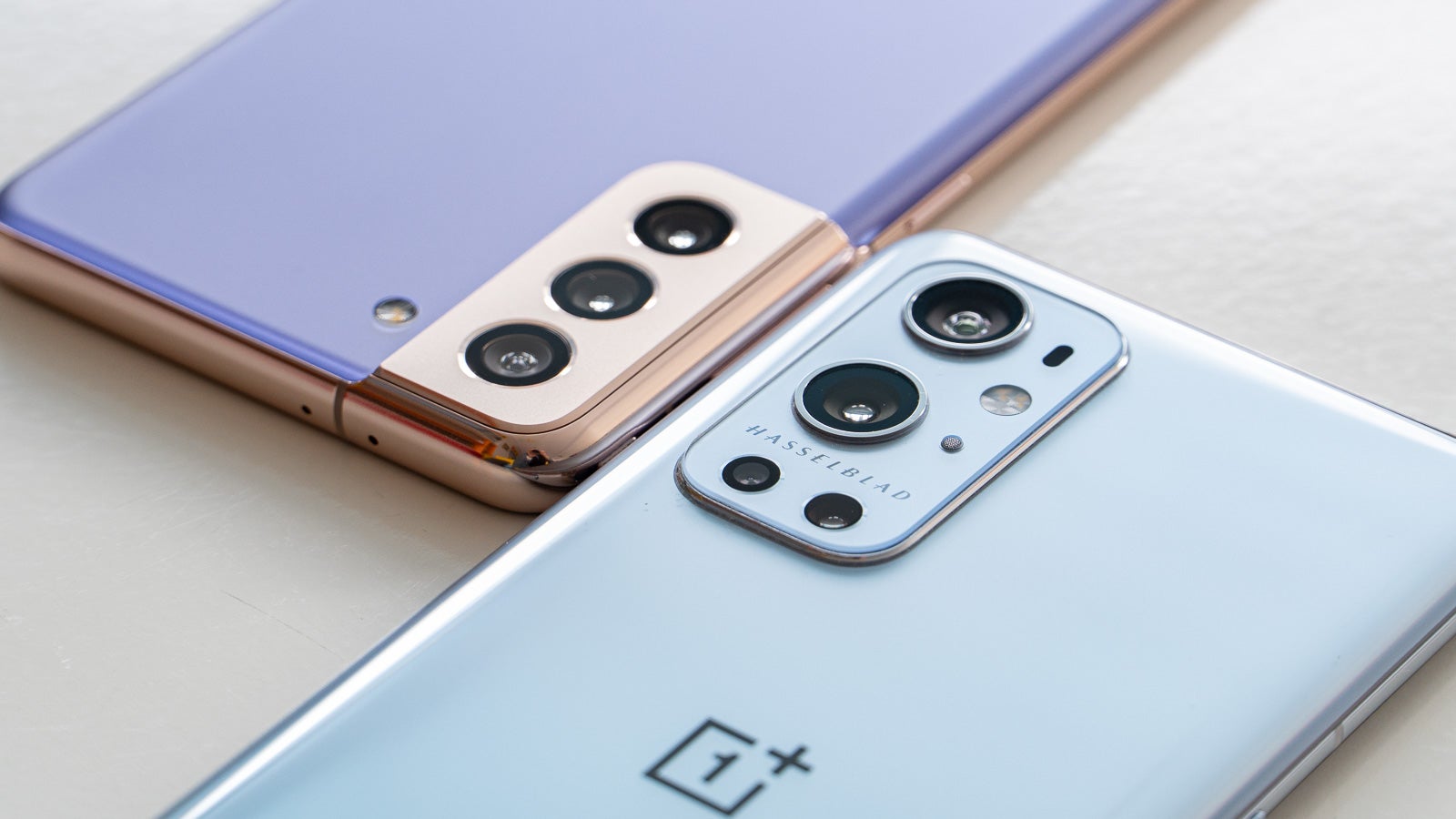 I think no company has won more of my comparisons than OnePlus. It's not difficult for any phone to defy the establishment so aggressively. It would almost be ridiculous for me to sit here and tell you to buy a Galaxy S9+ for nearly double the price of a OnePlus 6. And sure, we've known that every Galaxy has had extra perks that each OnePlus didn't, but these were never worth double the price.
For over a decade, recommending OnePlus to my friends and family has always been a no-brainer. They weren't the best phones, but they were too good for the price. So I'm sure you can imagine why this comparison for me is so conflicting. What happens at the crossroads of this premise when the price can no longer save you? It either means your product has grown up to compete against the big kids or you've lost a bit of touch with what the market wants.
We have the OnePlus 9 Pro in one corner, which the company calls your best Shot as part of a bold marketing campaign. On the other hand, we have the Galaxy S21+, what Samsung calls the Every Day Epic and proof of this conflict. See, before, I would've made this comparison against the Ultra or a Note, but given how these two phones are now priced nearly the same, let's say I did my best to make this debate as fair as possible.
If you're already jumping away from the regular OnePlus 9 or Galaxy S21, then you're not necessarily on a budget where compromise is expected. Once you scratch the thousand-dollar mark, other elements like quality, capability, and social status come into play. That last premise alone is a hard pill to swallow for OnePlus, as its reputation for value is not in line with Samsung's fame for extravagance. That said, once you measure them side by side, you'd be shocked at who wins what. Visually both phones could not be more similar. I'd give Samsung the edge in quality materials with its Gorilla Glass Victus vs. Gorilla Glass 5, even if both frames are made of shiny aluminum.
The 9 Pro is slightly taller and thicker but oddly narrower and lighter than the S21+. I can't say I consider Samsung's design more cohesive, given the contour shapes ,since OnePlus has addressed how they've made this camera hump more of a classic. If anything, I'd pick the S21+ since its weight distribution seems a bit more refined in hand, and you'll have less of a burden keeping its matte finish clean, while on the 9 Pro, that depends on what variant you can find or your carrier is selling.