The best mesh Wi-Fi systems are the networking versions that work smarter, not more complex. Compared to a traditional router, mesh systems use several smaller Wi-Fi routers around your home to cover you from multiple angles and dodge things like thick walls that can kill your signal. Whether you want to speed and customizability or simplicity and consistency, a mesh system will work in any home. Our top pick is Eero, which hits all the sweet spots of a Wi-Fi system in a small, understated housing that loses obtrusive articulating antennas. Still, we rank plenty of other trusted systems as some of the best mesh Wi-Fi routers on the market today, and we've included them all on this list.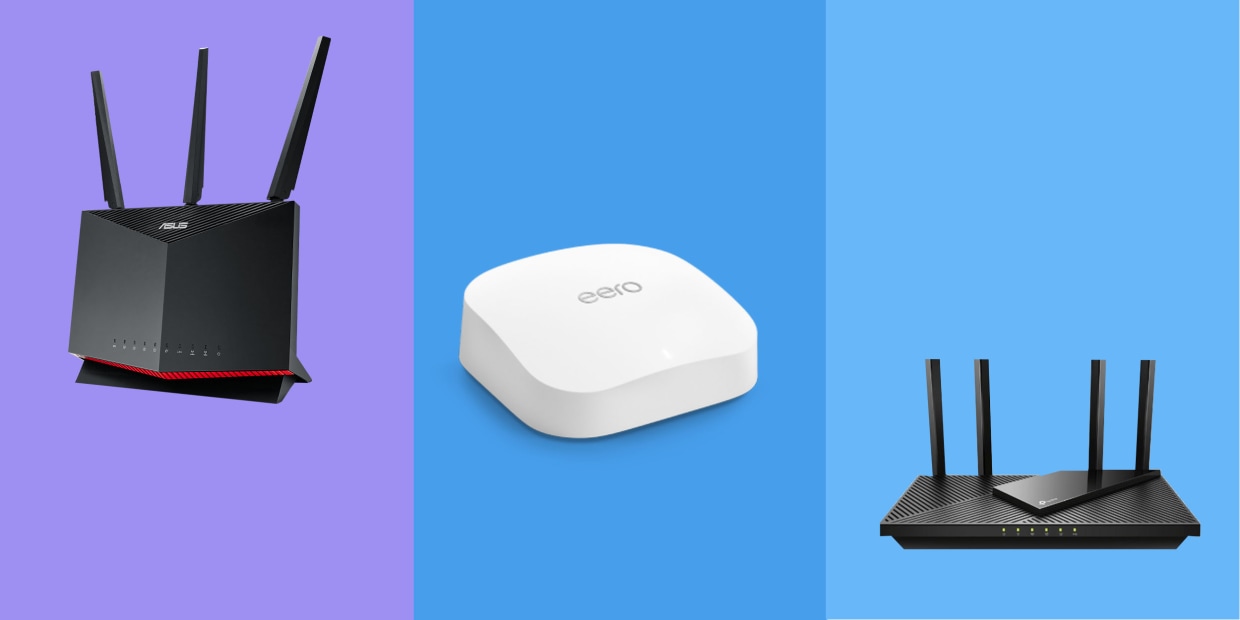 Best Overall Mesh Router: Eero
Eero made one of the first consumer mesh Wi-Fi systems; the company makes them better with each revision. The current third-generation Eero has the best blend of advanced networking features of any system available, thanks to the small size and compatibility with previous Euros. It's also compatible with the Wi-Fi 6 Eero systems if you think you might upgrade to Wi-Fi 6.
Eero isn't trying to be the fastest router. Its main goal is to offer a solid and reliable connection. The speeds will be fast enough for all browsing and streaming to most people, including 4K content. There are also two Ethernet ports on each unit if you need them.
If you need a bit more speed, you can go and step up and start with the faster Eero Pro or Eero 6. The best part is that all Euros are compatible, so you can focus on speed where you need it and keep things compact where you don't need as much.
Pros:
Eero

works with all other Eero models

Small and easy to place
Two Ethernet on each unit
Great

Android and iOS app
Cons:
Limited "power-user" settings
Not as fast as the competition
Best Overall
Eero (3-pack)
Small and powerful
Eero creates an excellent Wi-Fi experience with a simple, stylish appearance and flexible expansion.
Best Value Mesh: TP-Link Deco M5
Grab a TP-Link Deco three-pack if you want to set up a mesh network that covers the whole house (up to 5,500 square feet) and don't want to break the bank. You'll get whole-house coverage without ever-changing networks or hopping onto an extender, plus features like prioritizing and parental control. TP-Link also uses adaptive routing to ensure the whole network is as fast as possible.
From a hardware perspective, you get plenty of speed on Wi-Fi, with AC Wi-Fi delivering 400Mbps at 2.4 GHz and 867Mbps at 5Gh5 GHzwo ethernet ports on each help you keep your devices connected, even the older ones. Not to mention, it's a smaller size than some, which makes this an easy router to hide in any room's decor.