"So many people are afraid of being on the receiving end of that conversation because they don't feel as though they have the right tools to be able to give the right advice, but what you're saying is you're there," the Duke of Sussex said Friday in a newly released "town hall" episode of his Apple TV series with Oprah Winfrey, called "The Me You Can't See." Listen, because listening and being part of that conversation is, without a doubt, the best first step that you can take," he added. In an earlier episode of the mental health docuseries.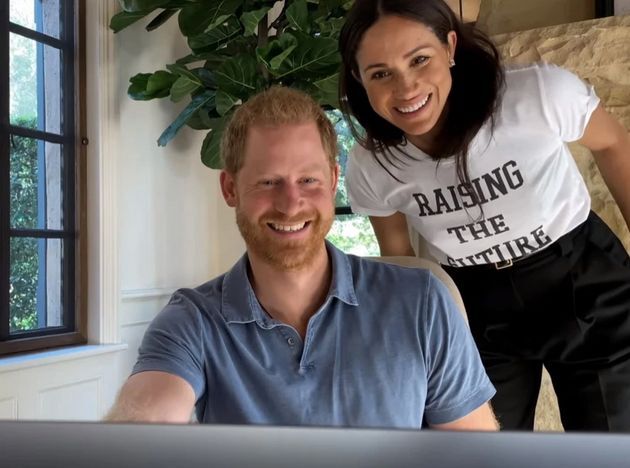 Harry said he was "somewhat ashamed" of how he handled Meghan, saying she was contemplating suicide before the couple had to attend an event in January 2019, a year before they stepped back from royal duties. The Duchess of Sussex was pregnant with the couple's son, Archie, at the time. Because of the system that we were in and the responsibilities and the duties that we had, we had a quick cuddle," Harry said. "And then we had to get changed and had to jump in convoy with a police escort and drive to the Royal Albert Hall for a charity event.
"There wasn't an option to say, 'You know what? Tonight, we're not going to go. Because imagine the stories that come from that,'" he explained. In Harry and Meghan's sit-down interview with Winfrey back in March, the Duchess of Sussex opened up for the first time about the "obvious and terrifying" thoughts she had.
"Look, I was humiliated to have to say it at the time and ashamed to have to admit it to Harry, especially because I know how much loss he's suffered," Meghan said. "But I knew that if I didn't say that, I would do it … and I didn't ― I didn't want to be alive anymore. And that was an obvious and real and frightening constant thought."
Both Meghan and Harry said that the royal family neglected to secure the Duchess of Sussex the help she needed.
"I thought my family would help, but every single ask, request, warning, whatever it is, just got met with total silence, total neglect," the duke said on earlier episodes of the Apple TV series. "The thing that stopped her from seeing it through was how unfair it would be on me after everything that had happened to my mum, and to is now put in a position of losing another woman in my life, with a baby inside of her, our baby.