After a year of pandemic-related job losses in the U.S., talking about the vast talent gap in our domestic tech industry might seem out of place. The reality is that the pandemic drove demand for digital customer experiences and products in an unprecedented way. In retail, for example, McKinsey reported that e-commerce skyrocketed to account for 33% of all retail sales in July 2020, far exceeding previous predictions that it would take until 2024 to achieve 24% of retail sales — a feverish pace that equated to more gains in 6 months than in the previous ten years.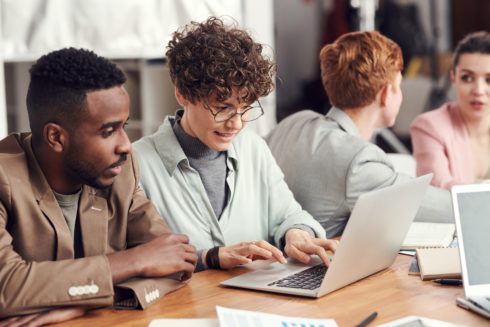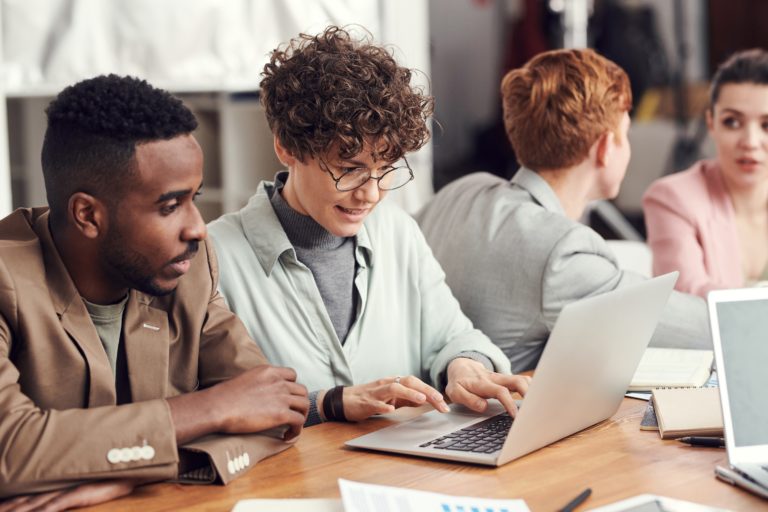 As these digital trends stay with us, the talent gap will be exacerbated as competition for engineers, UX designers, and other tech workers increases. Companies of all sizes need to have a multi-pronged talent strategy that reduces their risk and enables them to be ambitious and realize their digital transformation agenda at the pace the world is now demanding. This means that talent considerations must stretch beyond new hires; companies must develop internal continuous education programs for existing teams. 
Remote-work first versus remote-work friendly.
Remote hiring refers to offshore talent or a specific employee arrangement; a team wanted to hire a candidate based in Los Angeles and might extend an offer knowing they wouldn't have a formal office space. These remote employees faced similar frustrations and challenges — conversations around the office that they would miss, sometimes people would forget to add a Zoom link, or documentation wasn't great and remote individuals
would miss essential details. In the last year or so, many companies have transformed their teams to be remote-first out of necessity and, in doing so, have expanded their horizons geographically in terms of where they might recruit. Thinking outside physical office locations for talent acquisition opens up substantial new talent pools, particularly outside the U.S., where the tech talent gap is severe. For example, next-door neighbor Mexico graduates over 130,000 computer science graduates annually, easily dwarfing the estimated 65,000 graduates in the U.S.
In the recent past, nearshore or offshore employees would struggle to participate in an office culture that wasn't remote-friendly (let alone remote-first). Our collective new attitude (and accidental remote work experiment from COVID) should mean that even when we return to physical offices, we will be more aware of isolated individuals and teams. Partnering with teams in Mexico, a country with many English speakers, excellent computer science programs, and compatible time zones, should feel substantially less risky than before.